The Farmyard Inn
Converted from a farm in 1829, the Farmyard Inn offers an extensive menu using local produce. There is sizable garden to the rear ideal for children. The inn is five minutes walk from April Cottage and is located up the village to the south west. For more information or to book a table visit their website here or call 01629 636 221.
The Bulls Head
Located in the centre of the village about 50 yards from the cottage is the Bulls Head, an old coaching inn. The Bull also offers food and outdoor seating although there is no garden. They have a website or you can visit Facebook or call 01629 636307.
The George Hotel
The George is located north west of the cottage across the road from Youlgrave All Saints Church. They have an extensive menu and outside seating but no garden. For more information see facebook or you can call 01629 636292.
Tea Room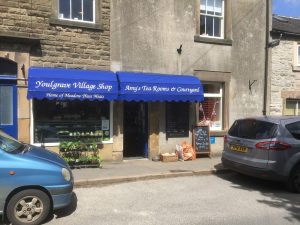 Youlgrave Village Shop and Tea Room – excellent afternoon teas with or without prosecco. Cooked breakfasts and other treats  plus a shop to top up your groceries and other items. Facebook
Peak Feast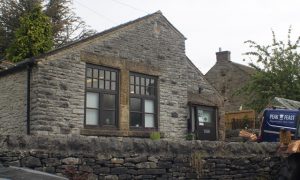 Small Bakery for Homity Pies and others and CAKE – just up Moor Lane behind Fountain Square. Facebook
Youlgrave Post Office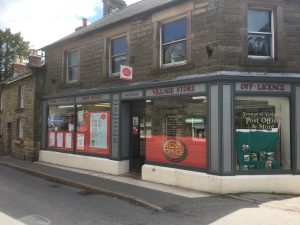 Off licence, milk and produce, newspapers, cards and walking guides. Operated by Youngs of Youlgrave